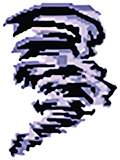 The mission of Cranford H. Burns Middle School is to provide a quality education in a safe, positive environment and to foster a sense of self-worth that will enable all students to become skilled and productive members of society.
"A caring community School with dedicated public servants giving every child every chance"
Cranford Burns Middle School opened the fall of 1998. From the beginning, our goal has been and will continue to be, to offer students a challenging curriculum to ultimately prepare them for lifelong success. The Burns faculty is structured to accommodate the academic needs our students, school goals and vision. The teaching staff is strong, with many master teachers among faculty members. The leadership and faculty have continued to play an integral role in the continued success of Burns Middle School. Our classrooms will be 21st Century classrooms by fall of 2011 with Smartboard technology in all core classes. All teachers will be emphasizing the 21st Century Fluencies in preparation for future job skills.